Roald Amundsen
Amundsen led the first Antarctic expedition to the South Pole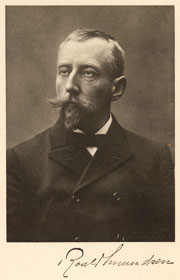 between 1910 and 1912.He was also the first person to reach
both the North and South Poles and he is known as the first to traverse the Northwest Passage. With his contemporaries, Douglas Mawson, Robert Falcon Scott, and Ernest Shackleton, Amundsen was a key expedition leader during the Heroic Age of Antarctic Exploration.
His polar success was attributed to the methods by which he travelled; he studied survival techniques from the Netsilik people and adopted their dress, he chose sledges hauled by dogs, and learned that by eating fresh seal meat he could avoid scurvy. Click here to learn more about Amundsen.